Peter Okoye house in Banana Island is definitely one of the most beautiful and expensive celebrity mansions in Nigeria.
In this article, we will be taking a look at pictures of the interior and exterior of this mesmerizing building.
Peter Okoye is one of the biggest artists in the Nigerian musician industry. He's a successful musician who has made millions from the songs and albums he has released as a solo artist and also as a member of the recently reunited music group, Psquare.
Peter Okoye House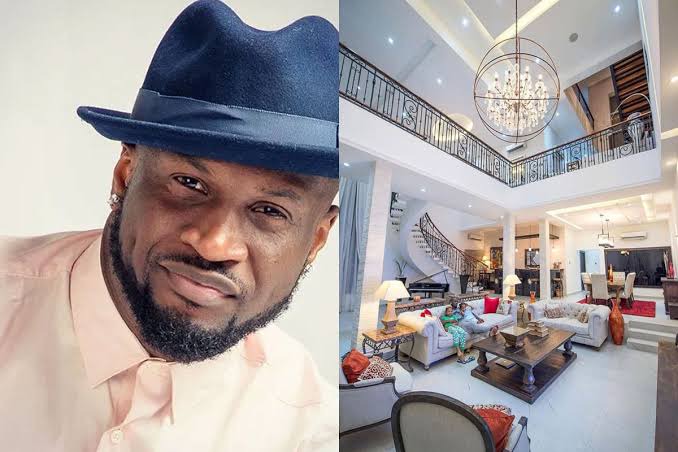 Peter Okoye did not purchase the luxurious Banana Island mansion alone. It was bought by him, his twin brother and Psquare member, Paul Okoye and their older brother, Jude Okoye.
The mansion is very expensive. The three brothers reportedly bought the mansion for N1.5 billion and it is safe to say it is worth every penny.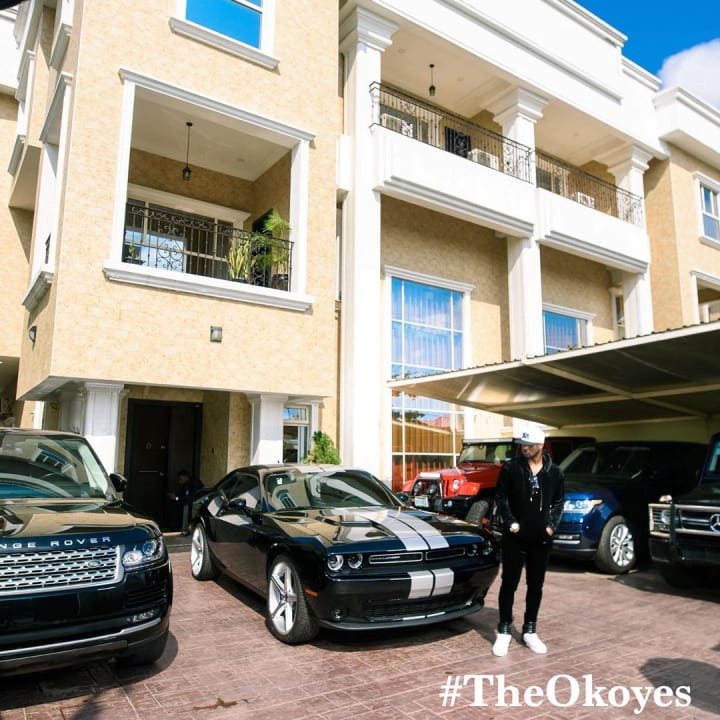 The Exterior
The mansion has three floors. One of the floors belong to Peter Okoye and the other two are owned by Jude and Paul Okoye.
The mansion has a breathtaking exterior. The building is well designed and painted and there's a very lovely pool in the compound.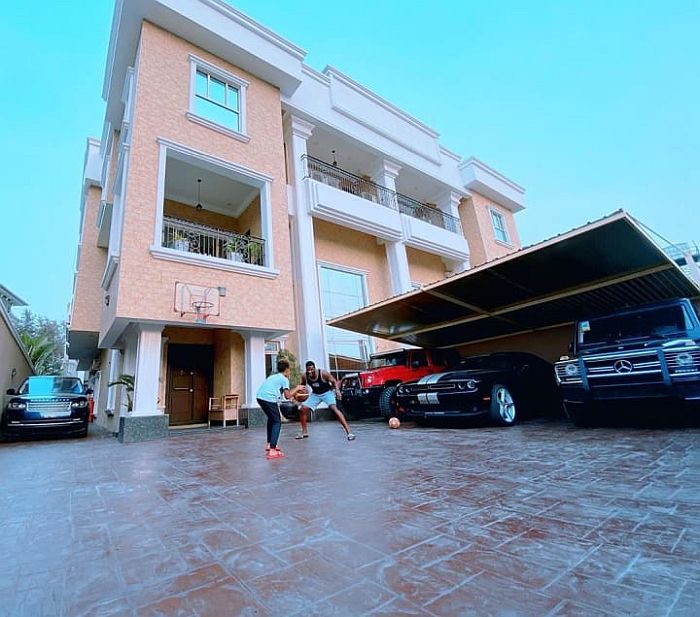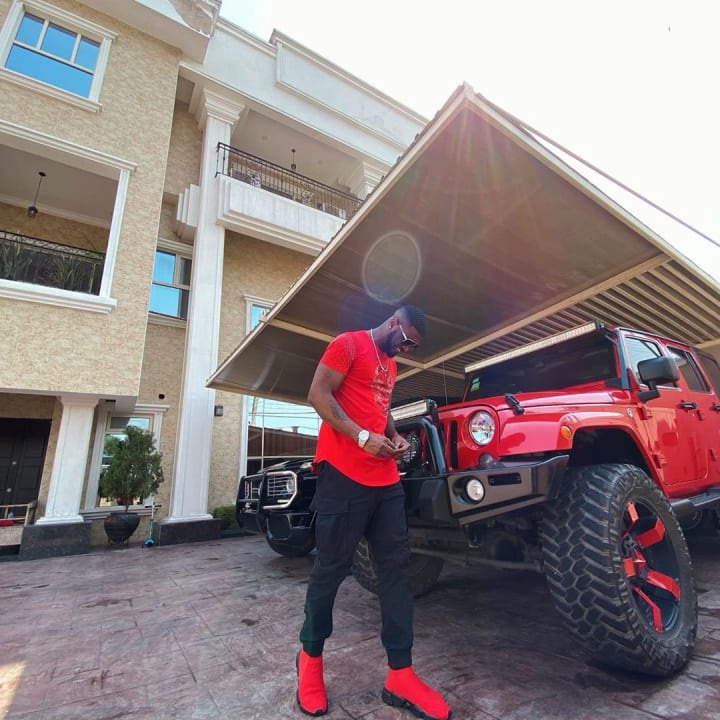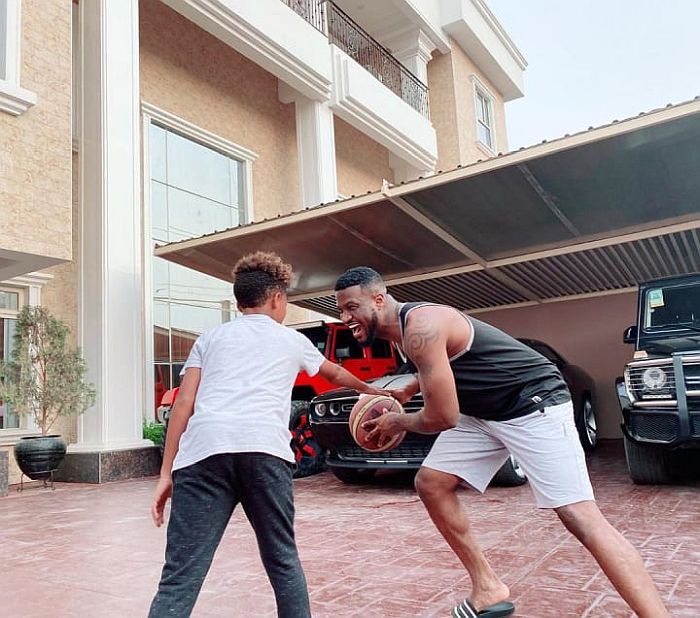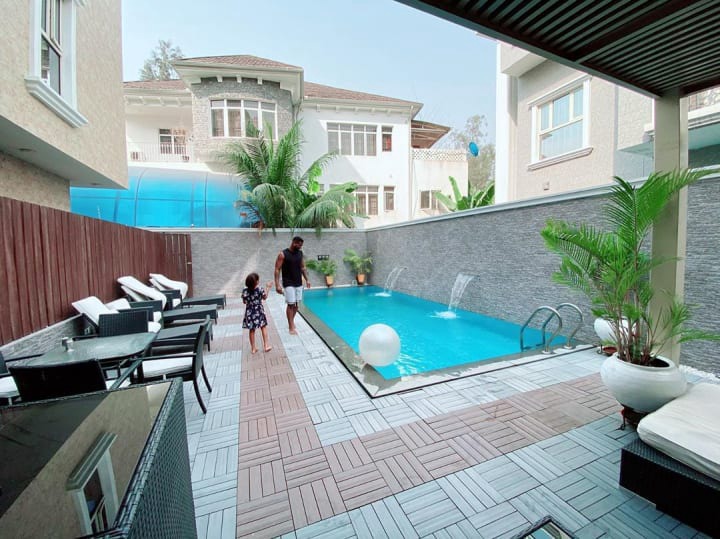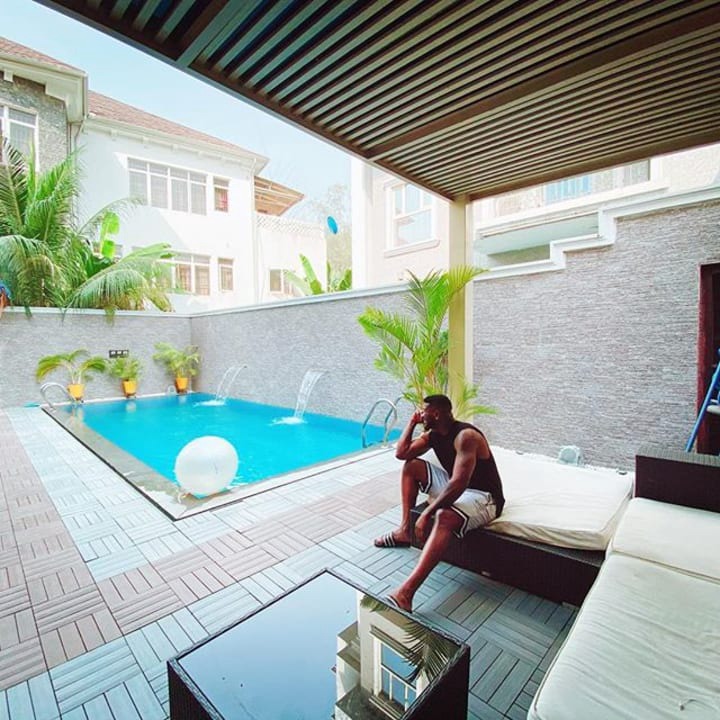 The Interior
Peter Okoye's apartment's interior is mind-blowing. It has a gorgeous living room that looks very well furnished and it's decorated with fine furnitures.
The mansion is spacious and the furnitures in it look high in quality, the kitchen in the apartment is state of the art.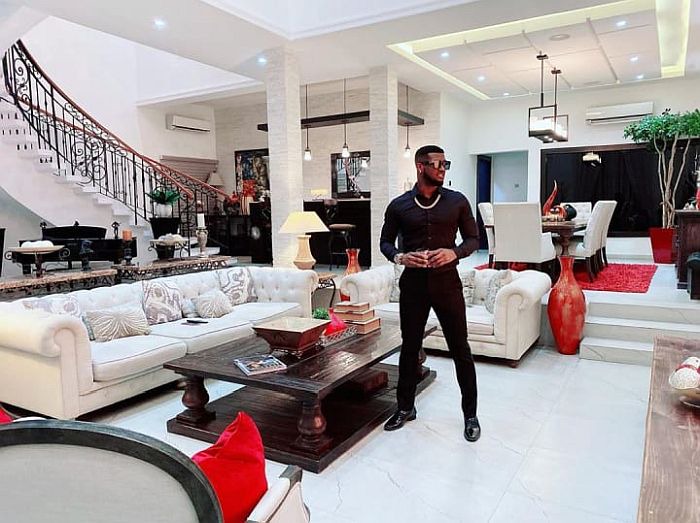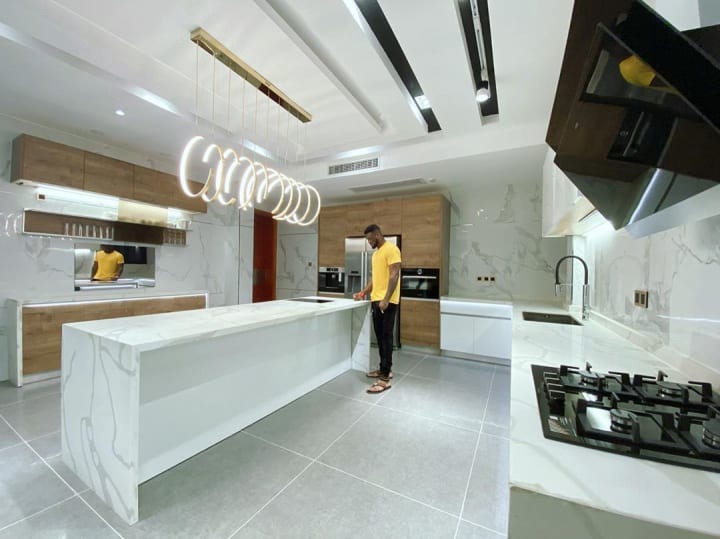 The mansion also has a private cinema where the star can relax and watch a movie.
Peter Okoye house also has a recording studio, which makes sense because he's a musician.